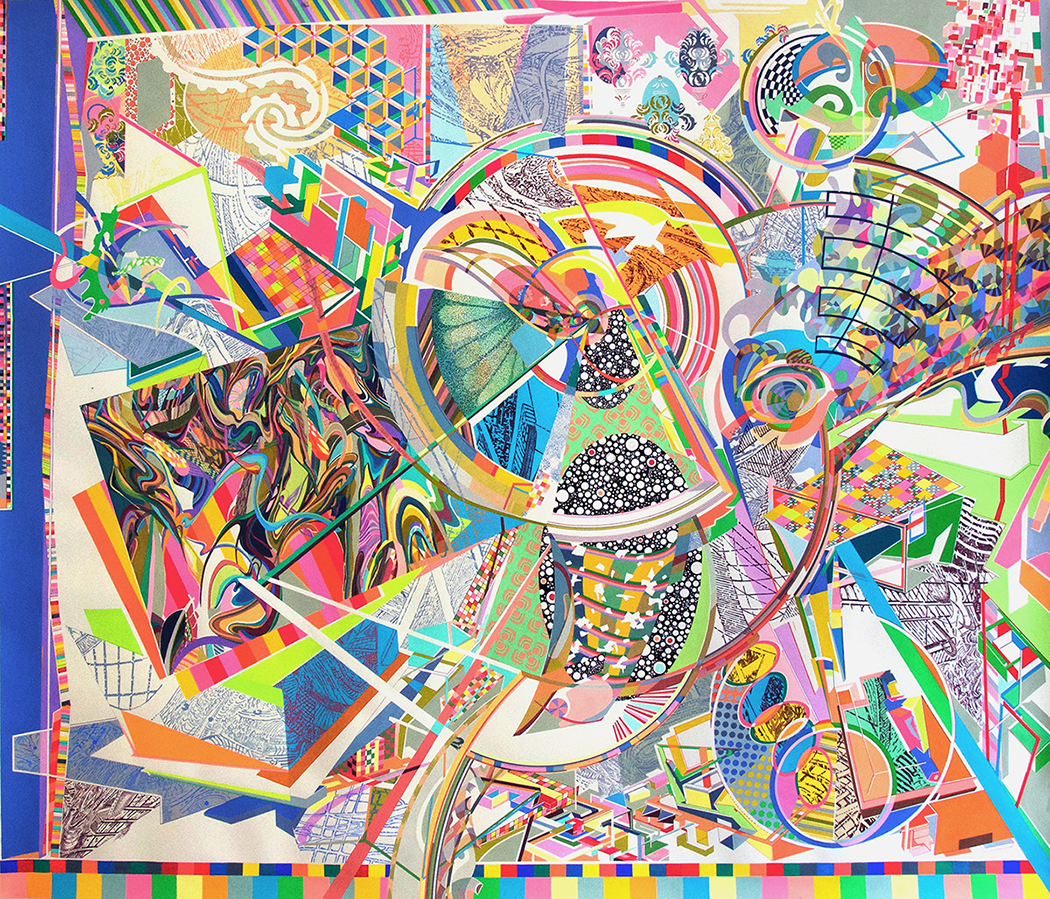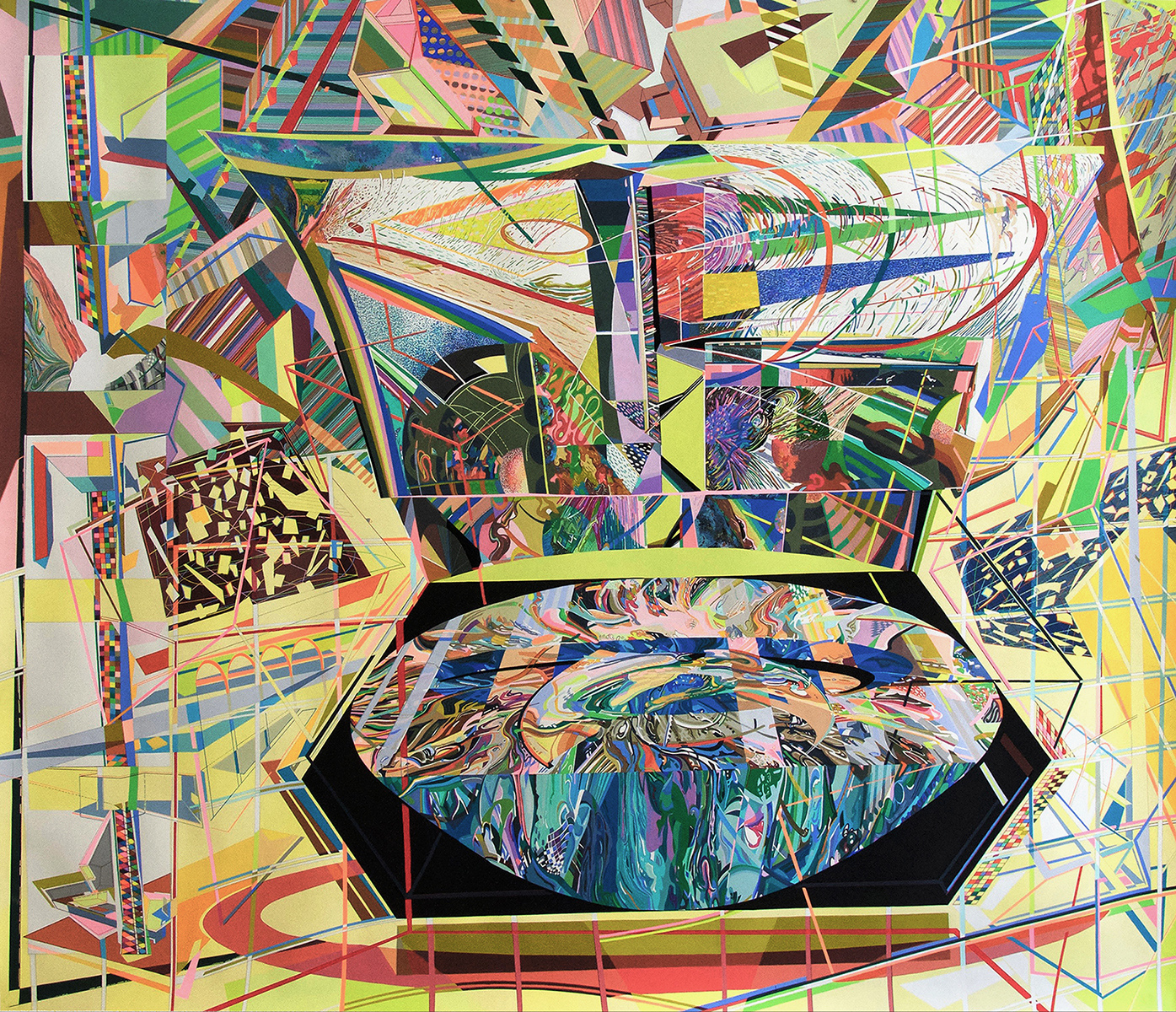 Statement
As an artist, I am interested in choices: what remains to be seen, what is absent and how decisions are made. I want to reevaluate the algorithms existing in a drawing and the parameters of possibilities for changes from one drawing to the next without disruptions in the meaning or visual redundancy.

As a Romanian immigrant to the United States, I live in and between two diametrically opposed cultures, thus I often think about the relationship of my identity to displacement, and about the ways I have devised to reconcile these incongruities. My work tackles the dichotomy between containment and liberation by infusing static diagrams with charges that propel them into motion. I incorporate in my visual lexicon, elements that either borrow directly from or reference Eastern European folklore, Constructivism, architectural diagrams and color theory charts.
Collectively, these references also create complex and fractured allegorical "maps" of my physical, emotional, and intellectual journey—a means to explore loss itself as a form of identity that transforms the schema of containment into a ritualized form of self-expropriation.

Within these new works, I explore not only space and its division, but also the fluidity and tension of contradictions: organized chaos and uncontrolled order, machine-like generated image and imperfections, fictitious and concrete, recognizable/known and suggested. I also connect the dichotomies intrinsic to motion (past-present/past-future; transfer vs. change; progress vs. regress; action vs. reaction), with memory and perception: how do we remember stories/information, and how do we retell the stories or make associations between the pieces of information that we have. My aim is to map an articulated visual system of understanding the movement between memory and a posteriori experiences.
Biography
Ema Harris-Sintamarian is an artist originally from Romania but who currently lives and works in Oakland , California.

Her work has been shown in solo and group shows at the Museum of Art, Arad (Romania), the Delaware Center for the Contemporary Arts, Rosenfeld Gallery in Philadelphia, Niklas Belenius Gallery in Stockholm, Sweden, Triton Museum in Santa Clara, San Jose Institute of Contemporary Art and Southern Exposure in San Francisco.

She is one of the Eureka Fleishhaker Fellows and was the recipient of the New York Artists Grant (2014), the ArtShift Award (2008) and the Silicon Valley Arts Council Award (2010), and has participated in residency programs at Djerassi Resident Artists Program, Vermont Studio Center and the San Jose Institute of Contemporary Art.

She received her MFA in Printmaking from the University of Delaware (2002), and her MFA in Painting from San Jose Sate University (2005).

Ema is an Adjunct Instructor at San Jose City College.
Learn more about the artist at www.emahsin.com