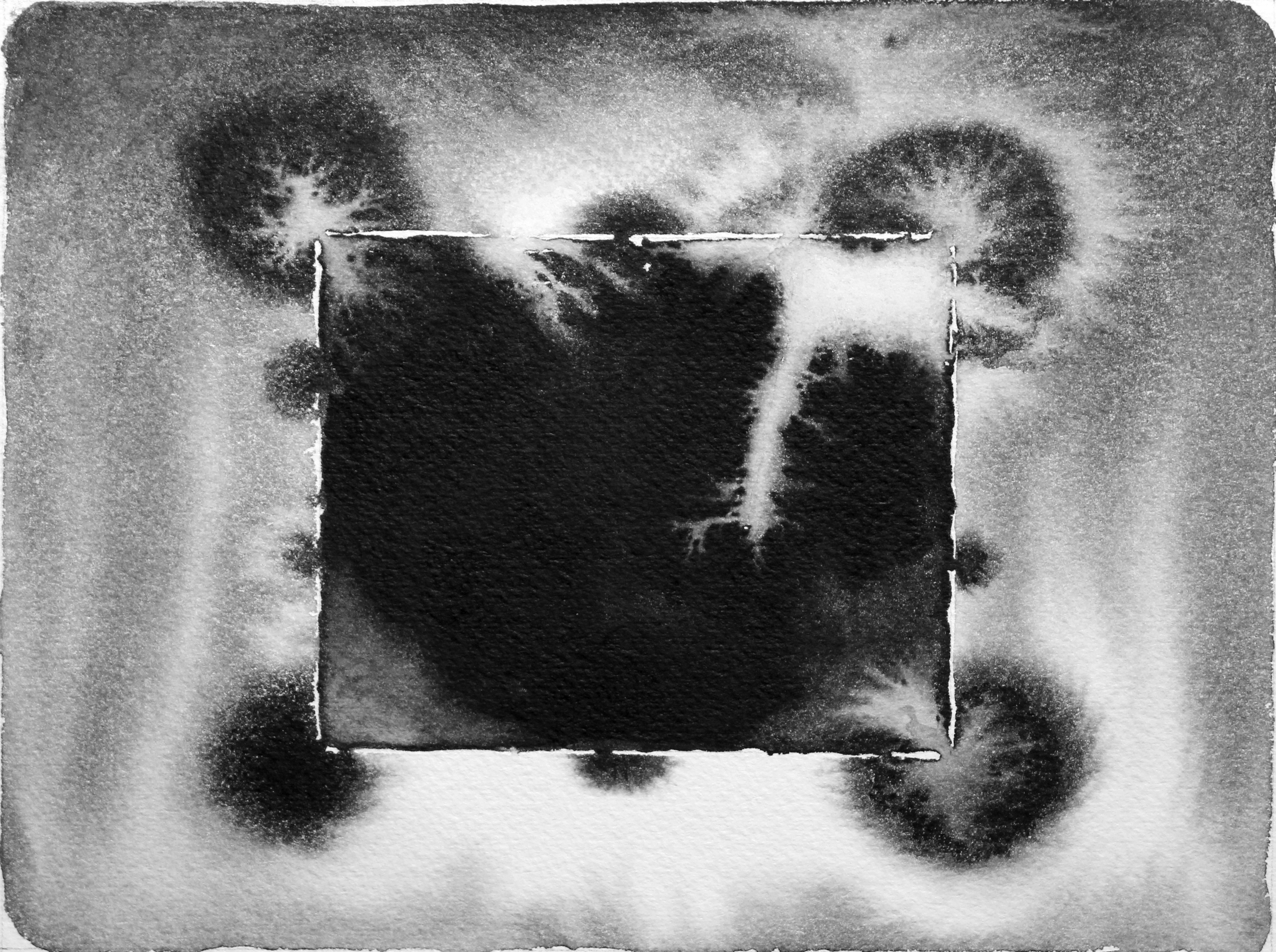 Biography
SCOTT GLEESON is a multi-disciplinary artist, critic, and educator based in Dallas, Texas. A former Meadows Artistic Merit Scholar at Southern Methodist University's graduate Department of Art History, Gleeson began his practice as an historian of the avant-garde before pursuing his own public art and studio projects. In 2012, he was awarded a grant from The Idea Fund, a regional re-granting initiative of The Andy Warhol Foundation for the Visual Arts, to support an archive project with migrant day laborers, Las Manos Negras, which was the subject of a solo exhibition at Eastfield College and several public interventions and lectures. In June 2013, with partial support by The Idea Fund, the artist began researching links between military combat psychotaumatology, visual phenomenology, and abstraction. This research led to a new series of graphic works, the EMDR Visual Aids, which advocates a renewed association between the visual arts and social contexts once characteristic of the avant-garde in the early 20th Century. Works from this series were presented in a solo installation at the Mildred Hawn Gallery at the Meadows School of the Arts in the spring of 2016. Paintings from the series were selected to represent the Western US in the 2015 issue of New American Paintings 120. Gleeson is the Founding Editor of Peripheral Vision and serves as Adjunct Professor of Art History at Eastfield College.
Statement
My practice mines the rich histories of 20th century avant-garde art and architecture, attempting to identify possible contemporary functions of the artist within society and to schematize the artist's relationship to audience, community, and the broader culture industry. Modern philosophy, art history, and the social sciences inform my analytical methodologies and my attempts to model new forms of aesthetic engagement with audiences marginalized by society and traditional arts institutions. The predominant concern in my studio and public art is the social dimension of space, particularly as it is objectified within the built environment, cultural institutions, and cognitive structures. I strive to develop projects that reveal the structural relationship between space and power and which liberate and empower the viewer through engagement in the creative process.
Selected Writings
"Millicent Young: Encountering the Unknown," Peripheral Vision Press Blog, April 6, 2018.
"Modeling the Unknown City: The Art of Nic Mathis and Julie Libersat." Commissioned exhibition essay for Public Domain, The Box Company, Dallas, Texas, 2017.
"David Willburn's Lithology," Commissioned exhibition essay for Queer the Materials! Fortify the Domestic! Stone the Hegemony!, Galleri Urbane, Dallas, Texas, 2017.
"Merge Down: Reconsidering Flatness within Kate Petley's Nomadic Pictorial Spaces," Peripheral Vision no. 1, 2017.
"Julie Libersat: The Unknown City," Peripheral Vision no. 4, 2016.
"Neal Beggs: the politics of the fall." North Street Review (University of St. Andrews), [S.l.], v. 14, p. 5-16, apr. 2011. ISSN 2053-2024