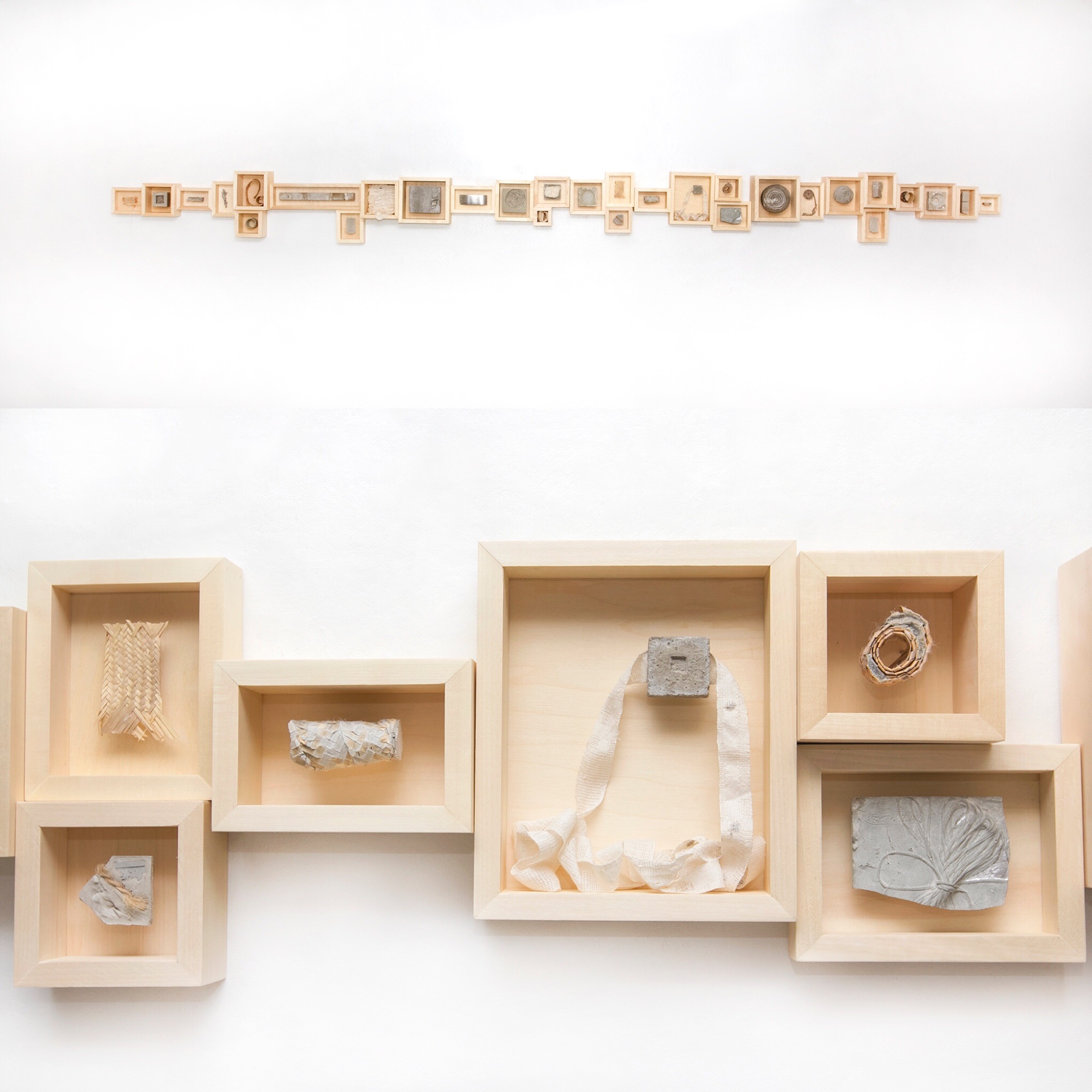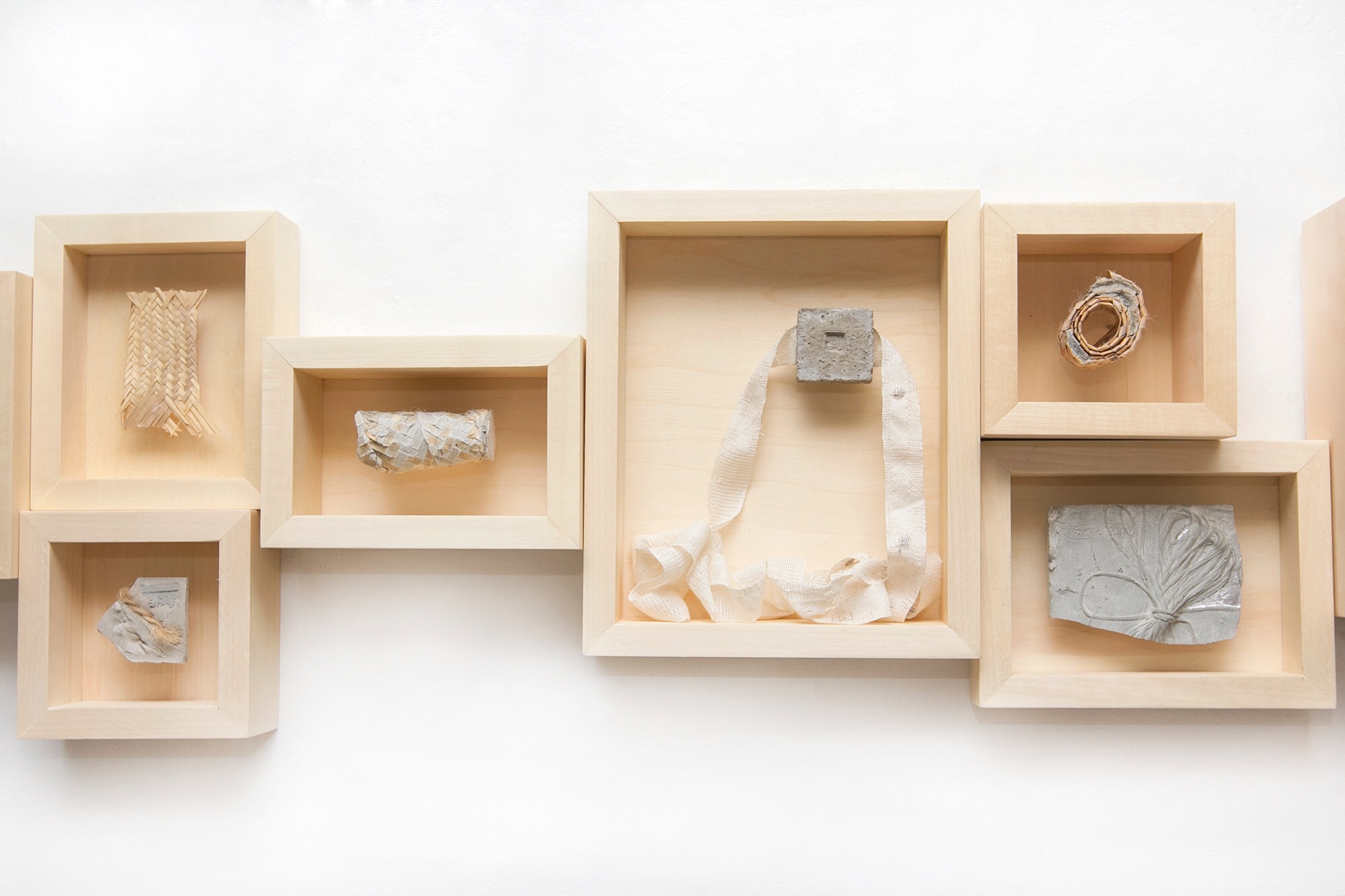 Statement
I use textile based media as a tool for communication; to record and speak about the individual, society, and the hand of the maker. I work with concepts of time, labor, and cloth as a tool for personal expression. My current body of work explores the value of textiles on both a personal and societal level.

I create visual recordings through the use of detritus from my life and studio. These elements and works from the past are employed into new forms that serve to document and comment on the material objects that tangibly define the work of my hands. These are woven pieces, broken forms, and cut offs of previous works that alone have little to no apparent value. They track time and place, creating a sequence of objects that allude to written text and recording through the use of fiber and concrete.

The concept of value has led me to the co-creation of The Mother Load, a partner to my studio practice. This interactive artwork/project stretches my definition of who I am as an artist, my multiple roles in life, and the value I place on each element that is a part of me. This project is a series of interconnected artists spanning the globe, who identify as both artist and mother. The connections between these women and between ourselves and these women, are our medium as artists. The uncontrolled movement from person to person allows us to see the composition of the work organically develop and allows us to respond to it through the creation of new interactions and outcomes that link people and places together. This experimental process spans both physical and digital platforms, resulting in installations, exhibitions, interactive sculptures, and digital archives.
Biography
Lesli Robertson is an interdisciplinary artist based in Dallas, Texas. Her studio work and research focuses on textiles and their link to identity, making, and value. She exhibits her artwork nationally and internationally while developing community programs and collaborative projects. Her most recent collaboration, The Mother Load, is a work that engages with a global group of artists on the topic of motherhood and art. It was exhibited at the Dallas Museum of Art's Center for Creative Connections (2014-2015) and the Hannah Maclure Centre in Dundee, Scotland (2016).

She has received grants from the Dallas Museum of Art, the Surface Design Association, the Textile Society of America, among others in support of her artwork and research. She was the inaugural Visiting Artist at the Dallas Museum of Art's Center for Creative Connections, where her Community Partner Response artwork was on exhibit in 2010. In 2010-2011, she was a Faculty Fellow with the UNT Institute for the Advancement of the Arts which supported the development of community projects in Uganda. In 2015, she was awarded a Fulbright Specialist Grant to Kuwait, and will exhibit her work through a collaborative community based exhibition scheduled for 2016 in Kuwait City.
Learn more about the artist at www.leslirobertson.com