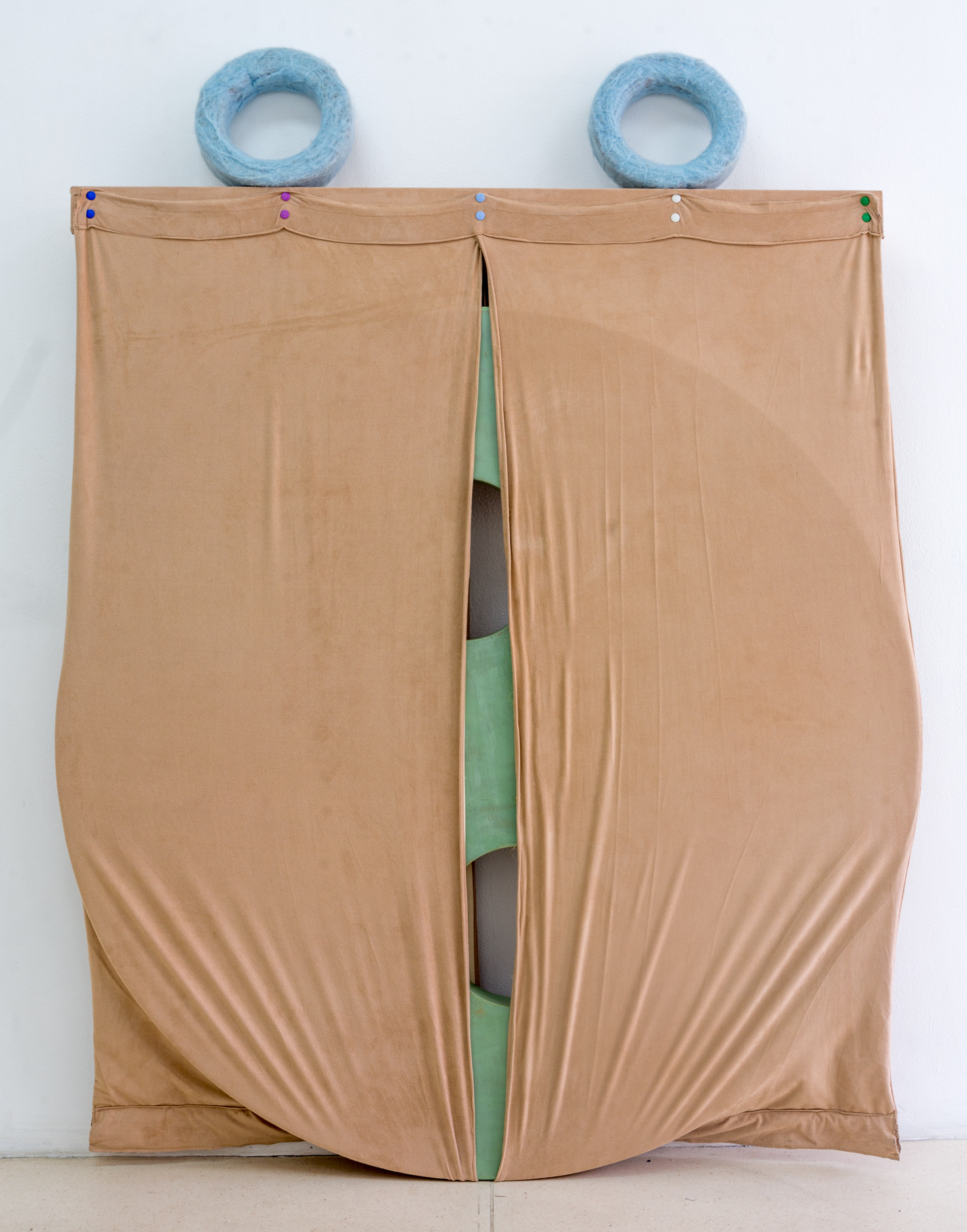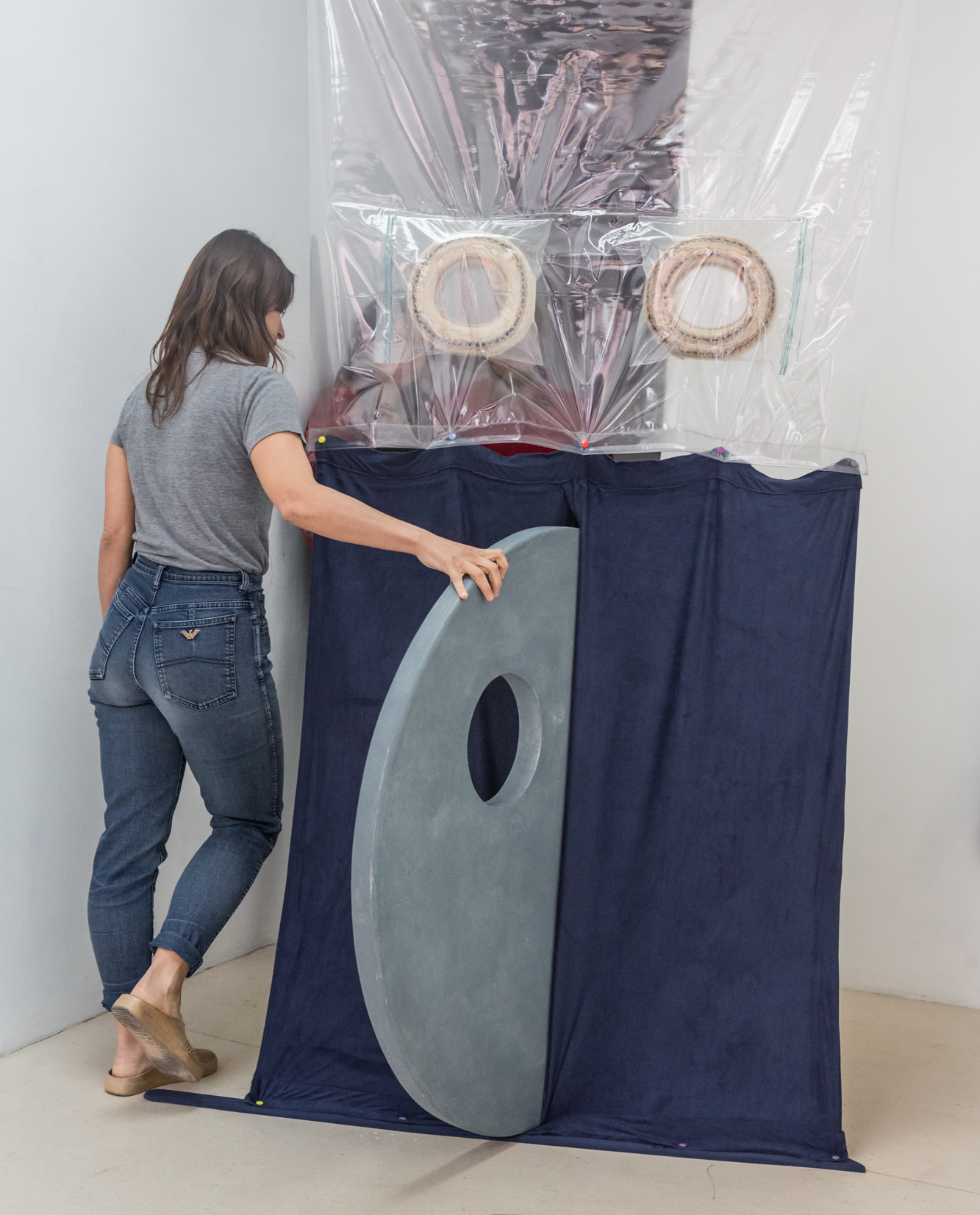 Statement
Moving between sculpture, video and performance, I am scratching at the same itch - to understand physical form as a transformative and manifold thing. Dealing primarily with sculptural concerns such as form and dimension, I have attempted to complicate the physicality of objects by addressing them in time-based formats. In my videos I divorce objects from scale, gravity, and materiality in order to get to a pure, idea-like state of the object. In my performance pieces, I activate the objects in order to show the movement, function, and affordance that characterize the objects. For me, performing with objects is an extension of making them. Although these inquiries are formal, my practice is shaped by and reflective of personal autobiography and identity. Specifically formative are my experiences of being an immigrant, of observing, misunderstanding, reinterpreting, and the experience of becoming a mother, now eight years ago. The latter has influenced the way I understand body, mass, dependency, and autonomy. As my son has grown and developed, my new observations of play, transformation, and the open-ended creativity of childhood and parenthood have also come to be reflected in my work.
In March of this year I had a solo exhibition at Soloway Gallery in Brooklyn. Titled Passing Buttons, the show was focused on the ingenuity of the form and function of buttons. Initially thinking of them as abstract shapes (simple, discoid forms with two holes) I became enamored with the buttons ability to slip through spaces much too small, meanwhile, tenderly bringing together multiple layers and creating binds that are secure yet porous. My exhibition focused around two large wooden buttons that stood erect, supported by motorcycle stands. Every week I activated the buttons with performance. When performing I introduced other objects such as pull down curtains and door stops that aided the choreography, movement, and balance of the buttons. I was interested in the notion of pauses and temporary locations. In using motorcycle stands and doorstops to balance the buttons I was asserting temporary pause in movement, one of parking rather then placing. In the back room of the gallery I projected a video bearing the same title as the show. In the video, buttons steadily float across a seemingly flat background. The screen saver-like flow is interrupted by buttons disappearing into unforeseen holes; sporadically, my index finger emerges like a hook to pluck them out of the foreground and into one of these holes. While the rest of the show has two states - one active, while the objects are being performed, and one inactive, or resting, while the objects are on display - the video is always on, like a steady pulse and promise of movement.
Although the majority of my practice is performance and video based, I consider my interest and dedication to making work largely sculptural. By using time-based methods to confront form I am hoping to complicate and further the experience beyond the sculptural brackets.
Biography
Alina Tenser is a Ukrainian born multi-disciplinary artist living and working in New York. Tenser's practice is rooted in sculptural inquiry into dimension and form. Through this lens, she moves fluidly from sculpture to video to performance. Her work emphasizes the performative nature of objects and the formal potential of the body.
Tenser received her BFA from School of Visual Arts and her MFA from Virginia Commonwealth University. She is the recipient of several prestigious awards including Dedalus Foundation Emerging Artist Fellowship and the Emergency Grant from the Foundation for Contemporary Arts. Tenser has held solo exhibitions at Soloway Gallery, Brooklyn, NY; AIR, New York, NY; Nurture Art, Brooklyn, NY; and Pioneer Works, Brooklyn, NY. Her work has been exhibited at venues including MoMa, New York, NY, The Kitchen, New York, NY; Susan Inglett Gallery, New York, NY; The Suburban, Chicago, IL; and Laurel Gitlen Gallery, New York, NY; Kate Werble, New York, NY; Gallery Diet, Miami, FL. Most recently, her work has been exhibited at the Queens Museum where Tenser is currently an artist in residence.