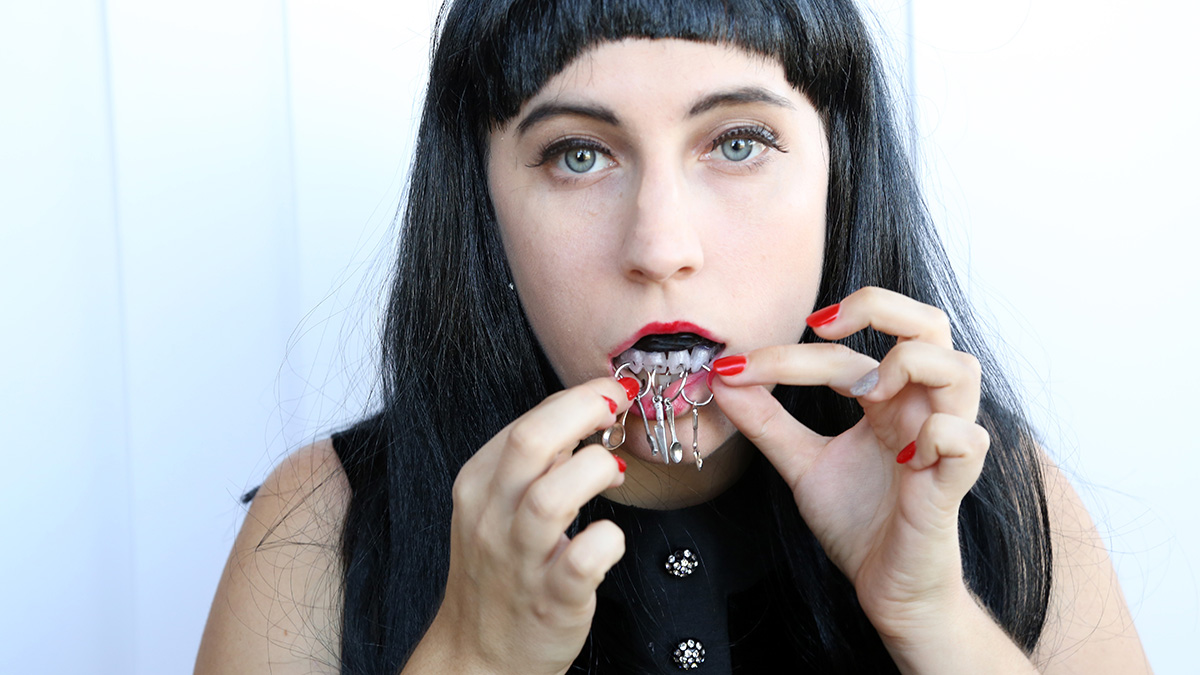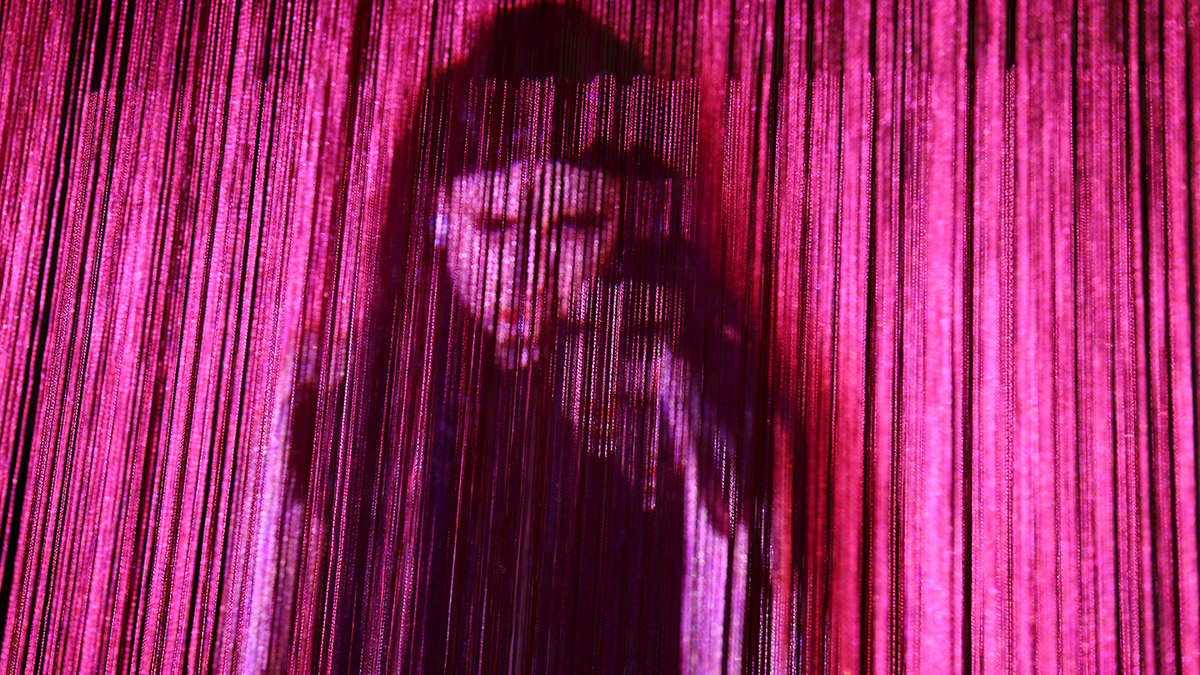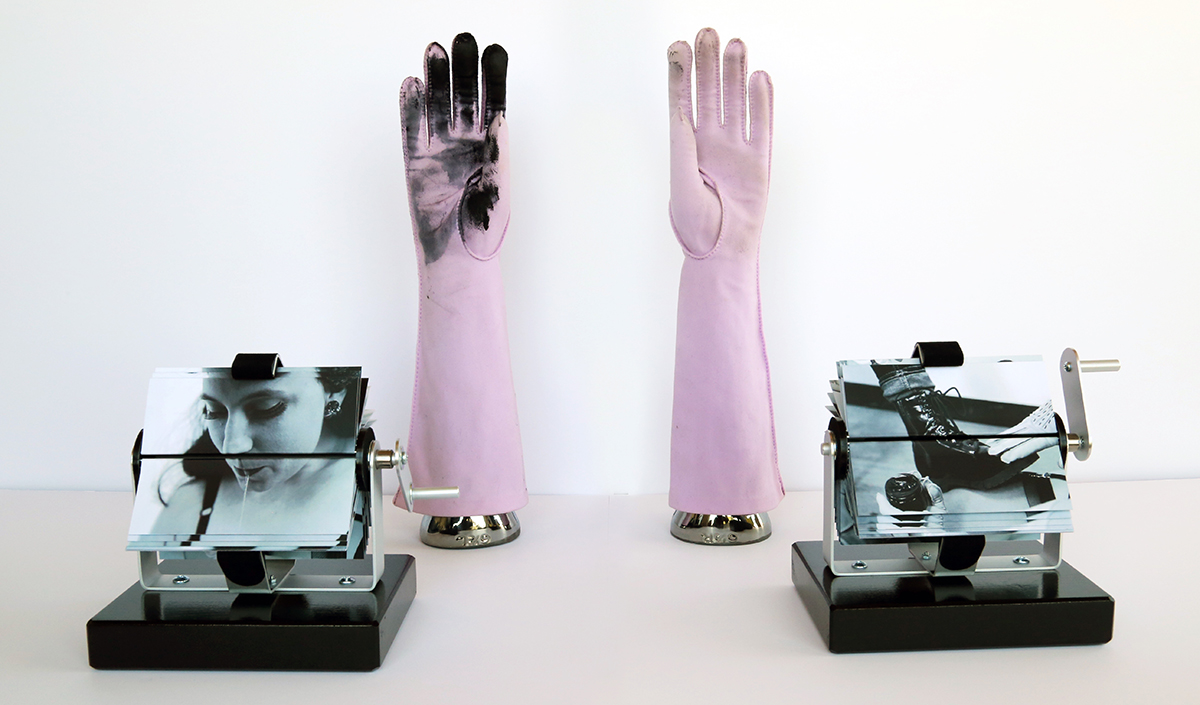 Statement
As a performance artist and media maker, I incorporate feminism, body art, and archives to produce objects as extensions of my body, queering inherited roles tied to female ideologies. Whether wild, found, irrational, or ready-made, this has included working with: digitally fabricated acrylic nails (TIPS, 2016) and teeth (CHATTERBOX, 2015), traditional neon (QUEEN, 2015), leather & embroidery (Spit Shine, 2015), photography (BABY DON'T GO, 2017), and 3D video projection (YOU BELONG TO ME, 2015). This practice allows me to continually question a biological, historical, and political lineage, while challenging a sense of self that is transformative, fluid, and often self-deprecating of my southern roots.

My body is at the center of my work, and objects are essentially surrogates in this process. What is once in your face and delicate, lures the viewer in with just a hint of familiarity and pastiche — then jolts them into a world that forces them to question the status quo. As unconventional as they may be, I am interested in extreme acts that pull you in, and believe that Feminism is part of a larger consciousness of oppression along with racism, ageism, speciesism, classism, abelism, and sexual orientation.

For the 2016/17 Queer Biennial, I began exploring primal urges, consumption, and the use of props for re-enactment as a method for questioning queer lineage. BEWARE OF DOMESTIC OBJECTS(2016) developed out of an ongoing body of research around the surrealist Claude Cahun, and combines her 1935 article "Prenez garde aux objets domestiques" with the 1963 BoBo Doll Experiment. This series includes: a projected video performance in which I gesticulate to a translated version of Cahun's original text, read by my wife who is playing the flute, and an installation of four handmade leather punching bags that read "Beware of Domestic Objects."

Searching for queerness within historic cowgirl narratives, I am currently completing a new series of work titledGREENER PASTURES for solo exhibitions beginning in the spring of 2017. GREENER PASTURES is a direct response to the intersections of sensuality, southern culture, and violence, and includes four new performances for photo and video, along with leather, aluminum, glass, and traditional neon sculptural work.
Biography
Liss LaFleur is an emerging performance artist and media maker currently based in Texas. Named one of "10 to Watch" in 2014 by Independent Magazine, LaFleur's work has been featured internationally in solo and juried exhibitions, film festivals, and on the web, including: the TATE Modern; Cannes Court Métrage; online with PBS and POV Digital; the Boston LGBT Film Festival; and the Reykjavik Art Museum.

Recently she completed the series, "BEWARE OF DOMESTIC OBJECTS" for the 2016/ 2017 Queer Biennial. Combining Claude Cahun's 1935 text "Prenez garde aux objets domestiques" and the 1963 BoBo Doll Experiment, this series includes: a video performance, and an installation of four handmade speed bags with stitched text that reads "Beware of Domestic Objects." As a study of social behaviors (specifically aggression), in each location the speed bags are suspended from the ceiling and viewers are invited to either hit the bags, observe as they are hit by others, or resist hitting the bags and walk around them within the space.

A pupil to the late documentary photographer Mary Ellen Mark, she received her MFA in Media Art as a Digital Fellow at Emerson College in 2014, and received a BFA in Photography and a BA in Art History with honors from the University of North Texas. In 2013 she was a researcher exploring transmedia activism in LGBT + Queer grassroots organizations as part of the Ford Foundation funded initiative OUT FOR CHANGE at the MIT Media Lab, and she is the Founder of the New England Graduate Media Symposium.

LaFleur is currently serving as the Assistant Professor of New Media Art at the University of North Texas, where she is also Program Coordinator and teaches courses in media, physical computing, and performance art.