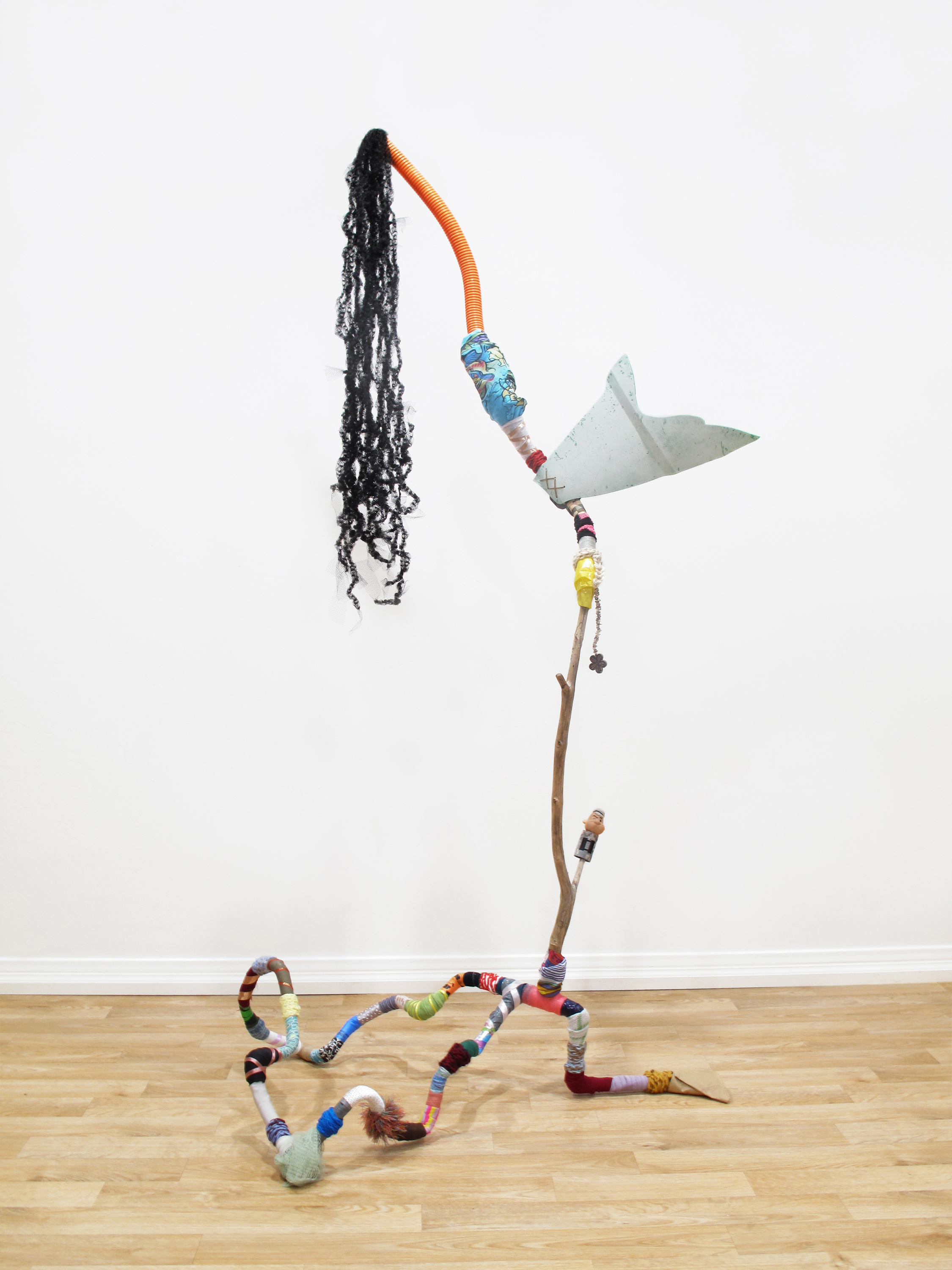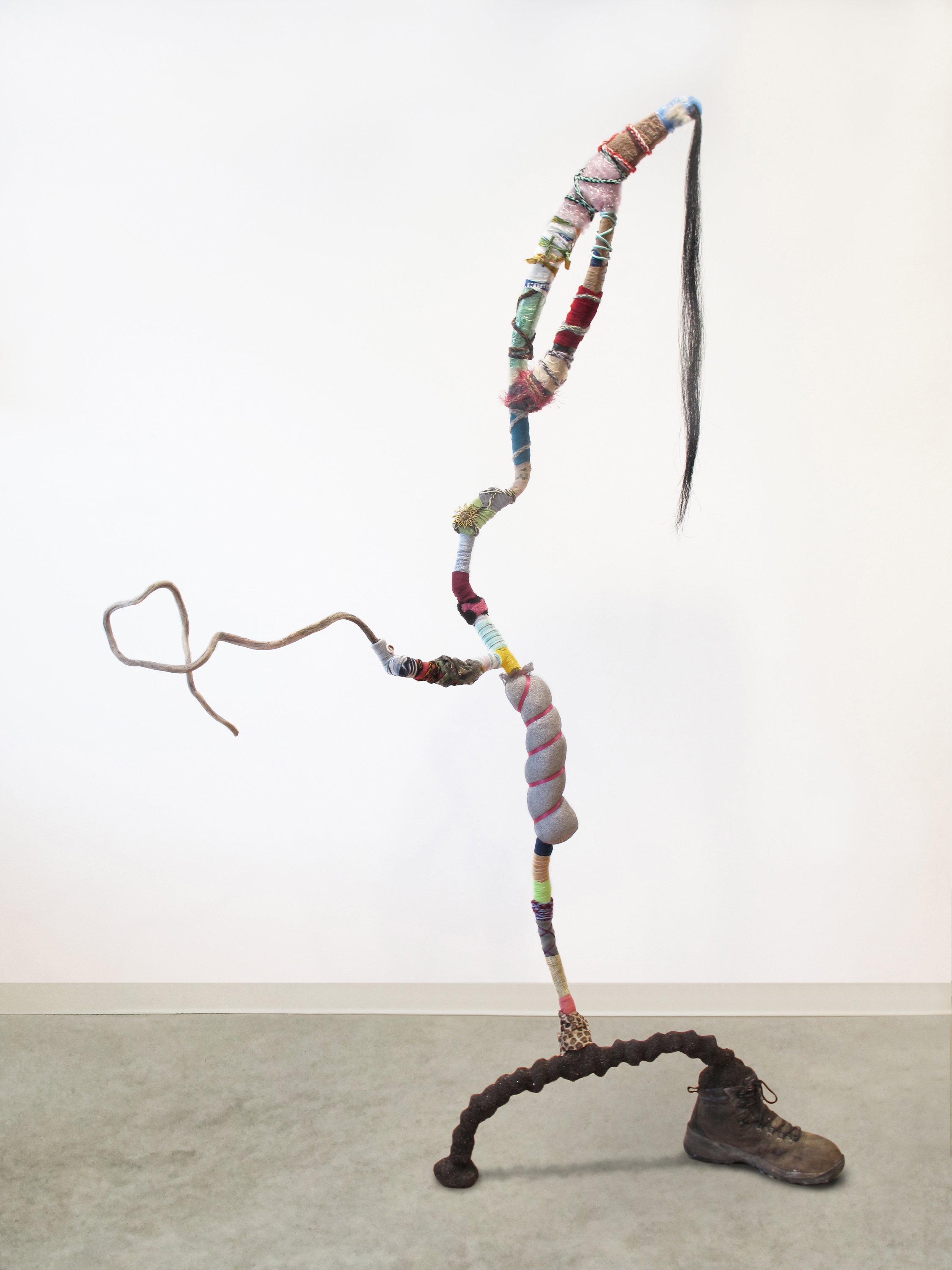 Statement
I have always felt a strong affinity for nature. Growing up in Chicago, I found the most beauty in the trees, the singing birds, the sky above. As a visual learner with a multicultural heritage, I have been influenced by my father's Tesuque culture and my mother's Costa Rican heritage. While cultural art fascinates me, experiencing beauty of great European art collections while stationed in Germany early in my military career inspired my professional pursuit of art.

While serving in Iraq, amid the devastation of combat, I was moved by seeing miles of mountainous trash heaps. I viscerally experienced the global extent of the systematic destruction of the planet, exploitative, unsustainable, and perhaps worst, careless, unconscious, accidental. This led me to question my own practices, hoping to lessen my environmental impact. I began to build three-dimensional forms out of discarded and natural objects. I am engaged in an aesthetic and spiritual ritual to channel and honor Mother Earth, to seek connection and communion with a power greater than myself.

Everywhere I go, I gather materials, finding inspiration in my surroundings. Like a scavenger, I play an interventional role in removing garbage from the landscape, preventing it from doing further damage. I am also drawn to natural materials and organic forms -- branches, rocks, cocoons, nests. My process is meditative and intuitive – each step revealing a new aspect. Figures emerge, in gravity defying postures on the brink of movement, alive with possibility. Their haunting spiritual presence reminds us they have not gone back to the earth, but asks us to question our connection with our world and the choices we make in our daily existence. My greatest objective is to awaken individual and societal consciousness; to examine and heal our relationship with Mother Earth.
Biography
Born in 1969, Gina Herrera was raised in Chicago and resides in California. She has a Bachelor of Fine Arts in Art Education from the School of the Art Institute of Chicago. In the course of her studies, she was deployed overseas with the United States Army. Once her final tour was complete, she obtained her Master of Fine Arts from the University of the Arts in Philadelphia.

A a graduate student, she was awarded a Provost Fellowship and an MFA scholarship. Herrera received a the Harpo Foundation Native American Fellowship to attend the Vermont Studio Center in 2013, a full fellowship to the Virginia Center for the Creative Arts in 2015, a United States Veteran Fellowship to attend the Hambidge Center for the Creative Arts and Sciences in 2016 and attended The Ox-Bow Summer Arts Faculty Residency in 2016.

She is currently creating and exhibiting work in galleries nationwide, and exploring avenues for creating larger scale permanent public art projects to expand her message of environmental mindfulness.

Herrera's dedication to service extends to all aspects of her professional life – from her 20+ years in the United States Military (She is currently an Army Reserve Officer) to educating and inspiring the next generation as an art teacher at Arvin High School and adjunct professor at Bakersfield College.