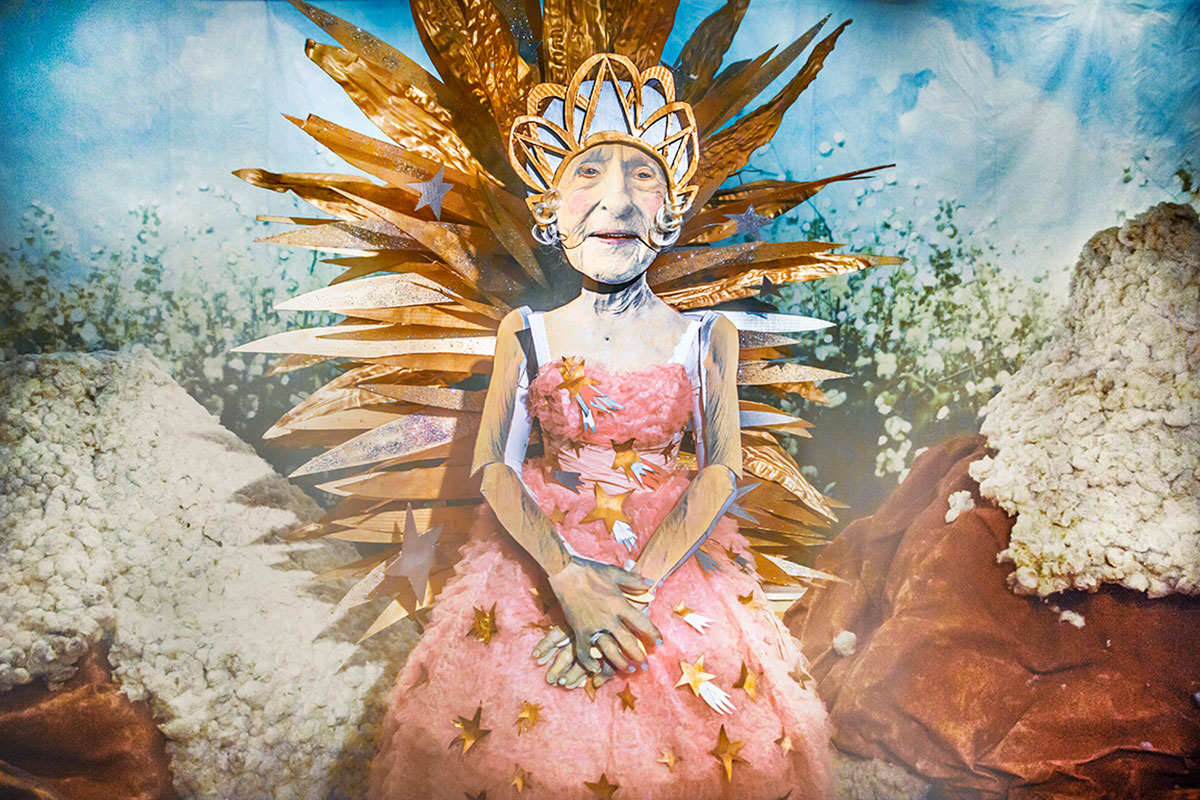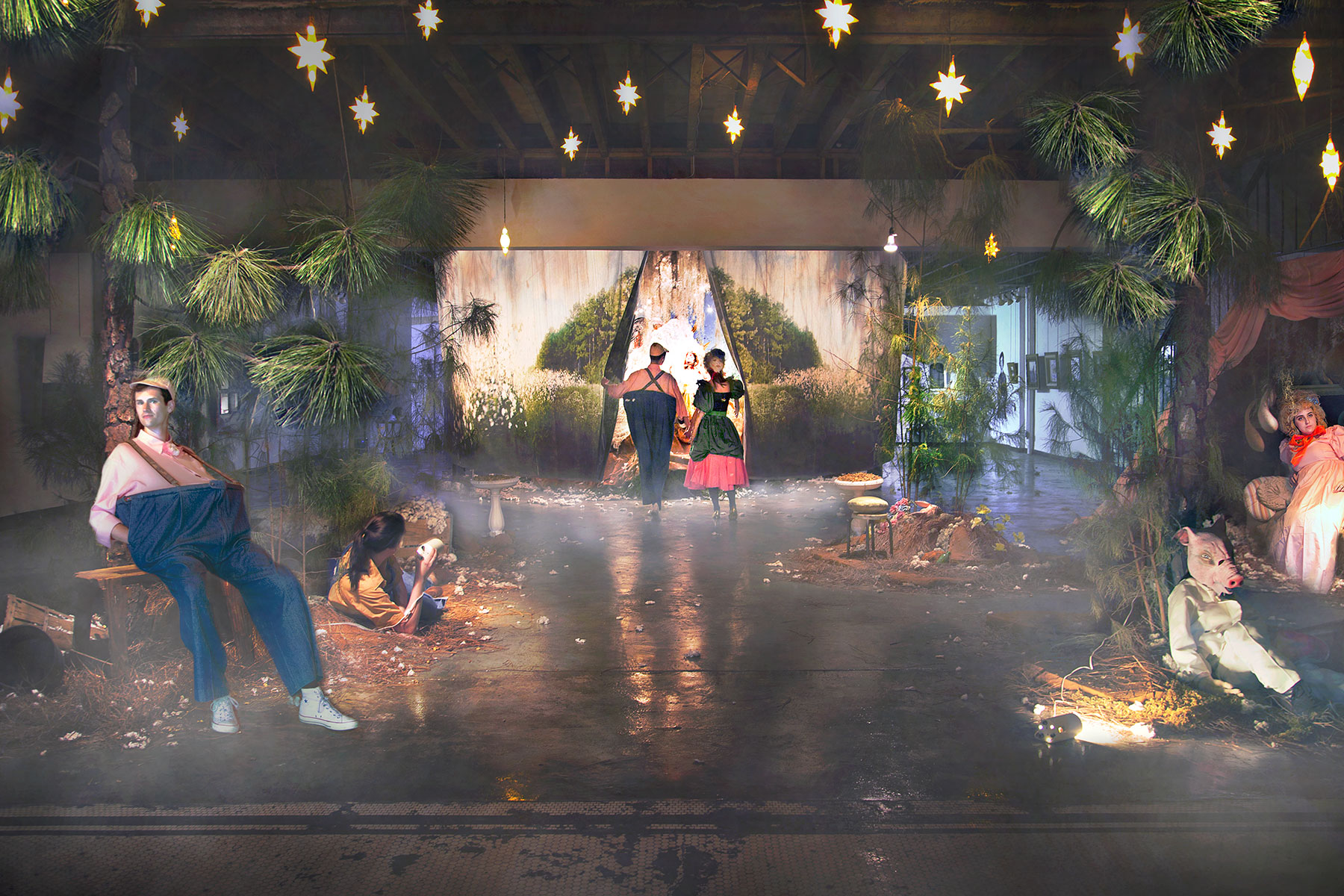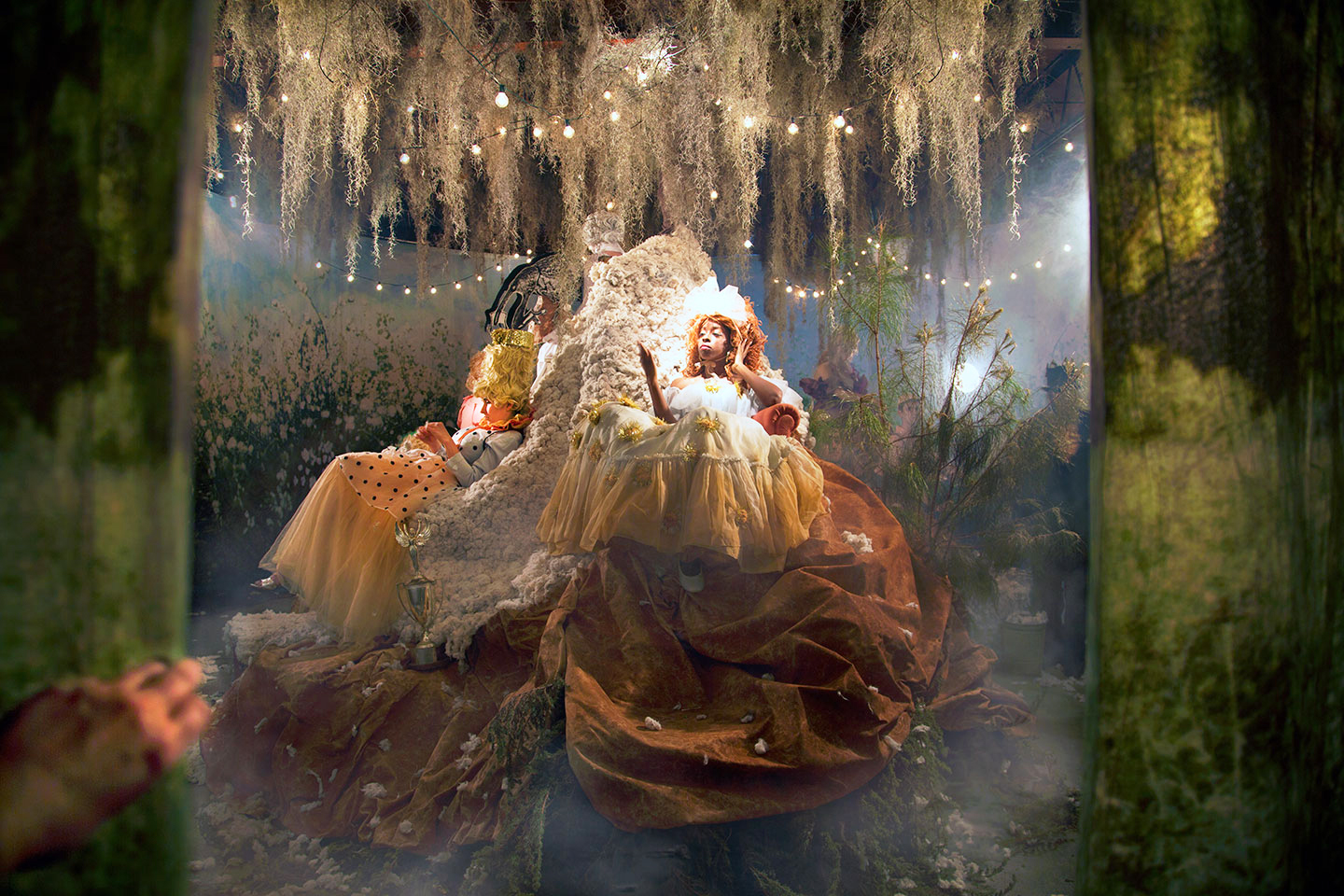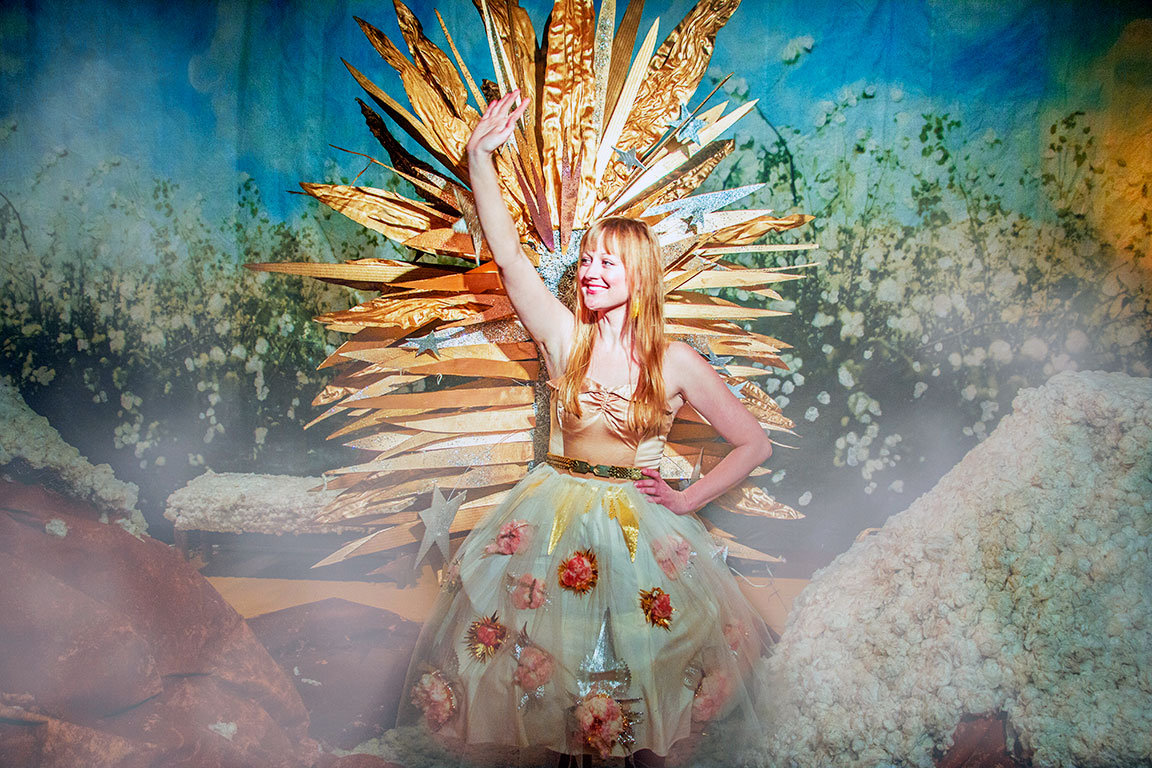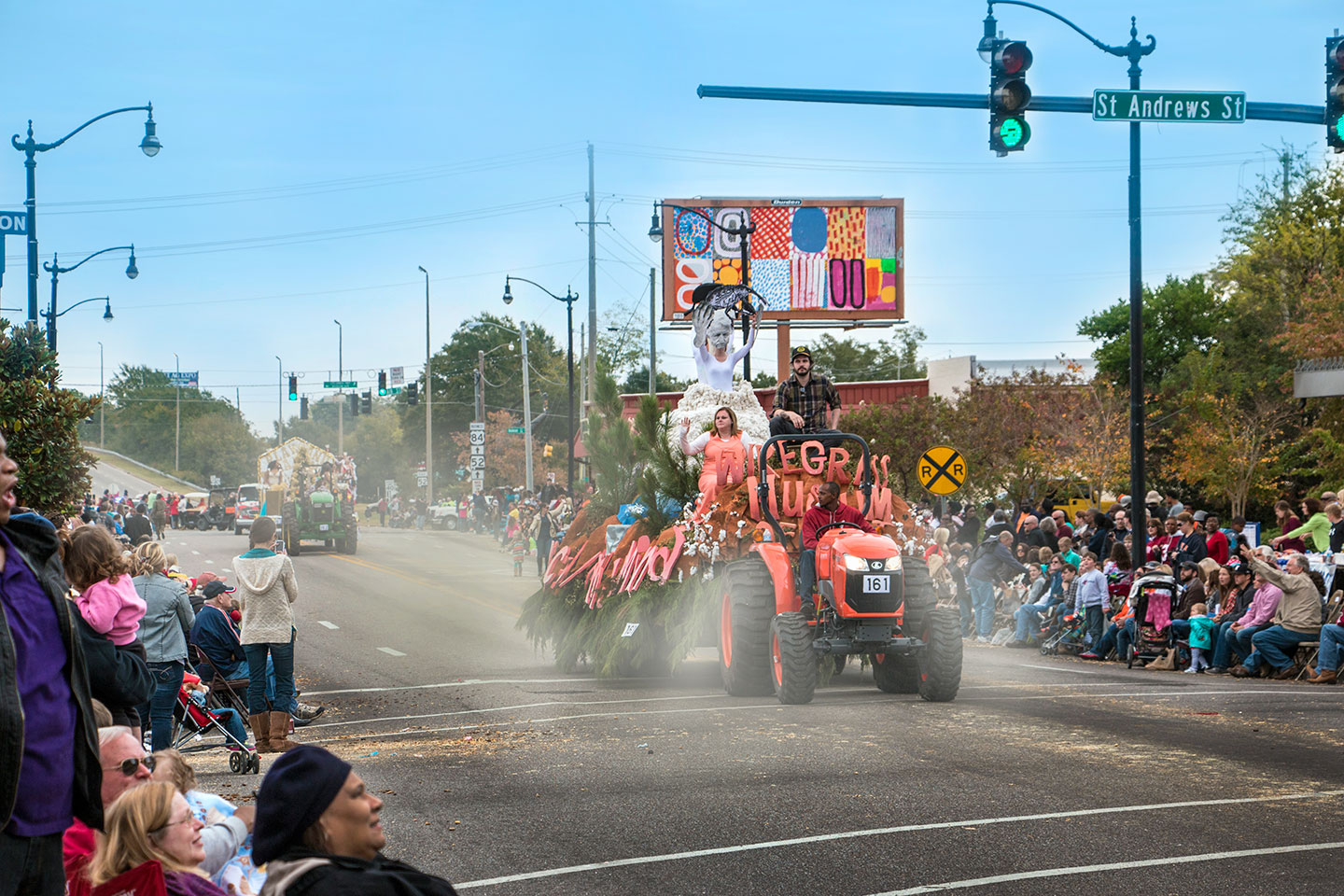 Statement
I photograph my family.

Through the lens of my camera, the landscape of the family farm and the interiors of our homes become a stage on which our costumed bodies play act ourselves. Over time, the camera has become a tool for facilitating intimacy between my family and me, a way of expressing the things that feel difficult in life, but through the camera are made possible. Photographing my grandmother for the last ten years of her life, I often considered her my collaborator. Since her death, creating alongside her still feels like a necessary part of my process. Taking influence from my interest in the Victorian traditions of post-mortem photography, the photographic stand-in, and the contemporary Flat Daddy (photographic cut-outs of deployed soldiers inserted into the family while the soldier is away at war), I created "Flat Granny" as a stand-in for my grandmother.

Flat Granny is a life-sized cardboard cutout of my grandmother made from the photographs I took of her while she was alive. Just as Flat Daddies are used to help children cope with the absence of their loved one, I created Flat Granny in an attempt to extend my relationship with my grandmother beyond death. Flat Granny began as a simple cutout. However, in an interest to reanimate her still image, I turned Flat Granny's photographic body into a costume. Flat Granny and Me is an ongoing series of photographs and performances with "Flat Granny" that take place within constructed environments shaped by the colliding "mindscapes" of my family's endless narratives.
Biography
Jenny Fine (b. 1981, Enterprise, AL) received a BFA from the University of Alabama in 2006 and an MFA from The Ohio State University in 2010. In 2001, Fine taught at China's University of Geosciences in Wuhan, China. In 2002, she spent the summer working at Susana Homes Orphanage and Women's Shelter in Nigeria, Africa. In 2006, Fine was awarded a National Windgate Fellowship from the Center for Craft, Creativity and Design, a Fergus Memorial Scholarship from The Ohio State University in 2009, and in 2016 was awarded an artist fellowship from the Alabama State Council on the Arts. In 2011, Fine taught at The Ohio State University in the Department of Art; was selected as an Artist-in-Residence by The Wellington School in Columbus, Ohio, and was awarded by the Greater Columbus Arts Council an artist residency in Dresden, Germany.

Fine has shown her work in solo exhibitions at Kentucky Gallery in Tuscaloosa, Alabama (2009), City Art Center in Delaware, Ohio (2011), Geh8 in Dresden, Germany (2012), Dublin Arts Council in Dublin, Ohio (2014), The Walnut Gallery in Gadsden, AL (2015), The Sculpture Center in Cleveland, Ohio (2015), Children's Museum of the Arts in New York, New York (2015), and Wiregrass Museum of Art, Dothan, Alabama (2015). She exhibits her work in group shows throughout the United States including an exhibition at the Columbus Museum of Art (2012), Wiregrass Museum of Art (2014), and The Contemporary Art Center in Cincinnati, Ohio (2015). Fine is currently an Adjunct Professor in the Department of Art and Art History at The University of Alabama at Birmingham.