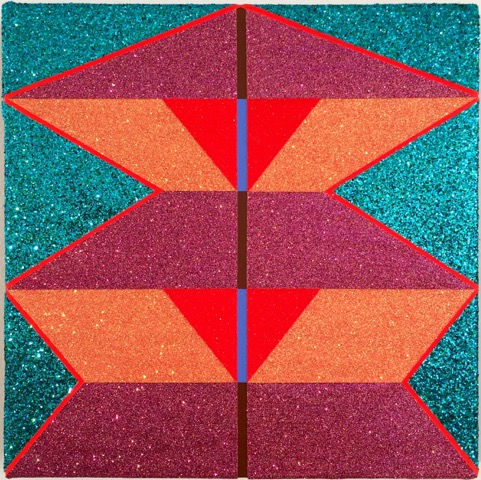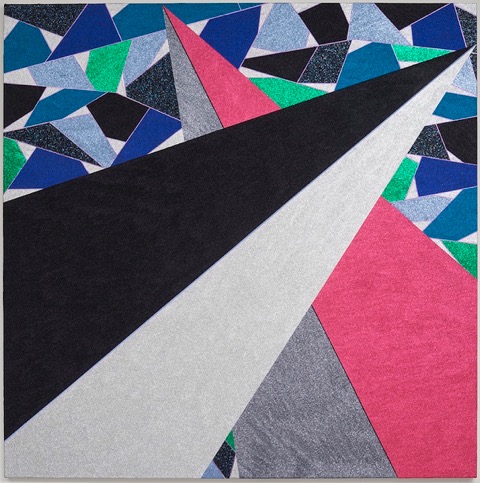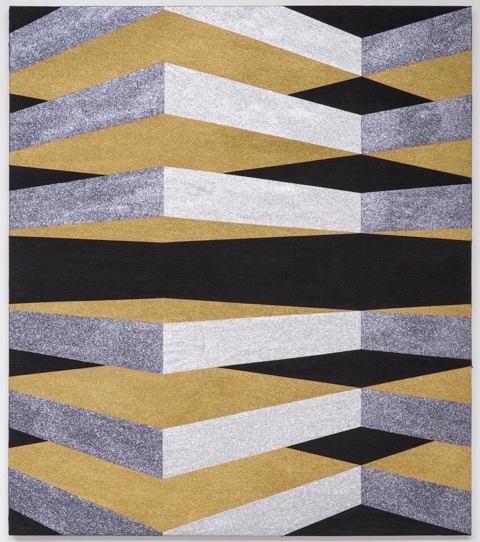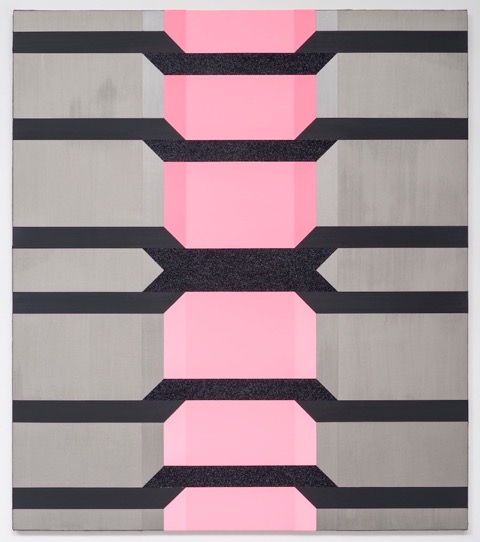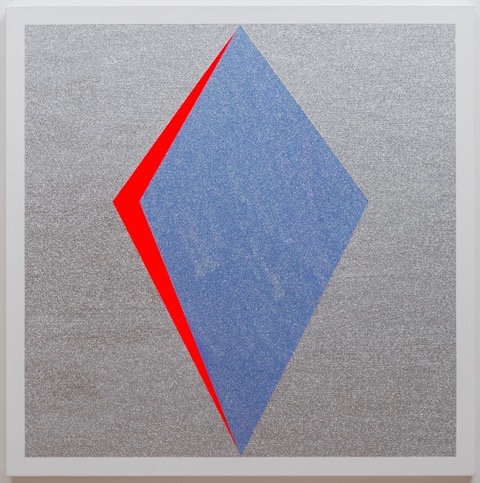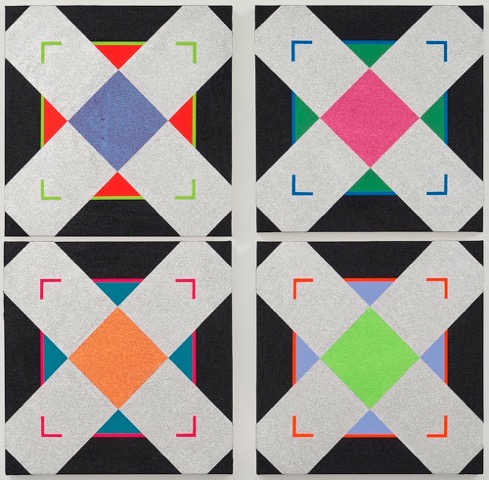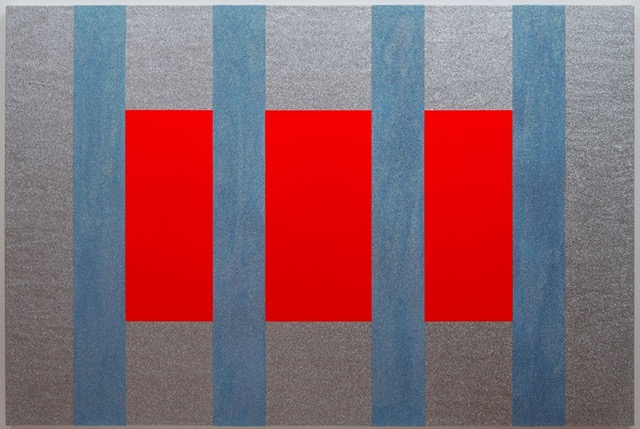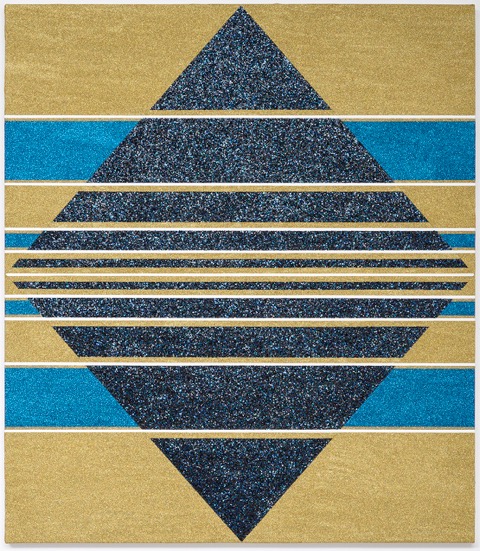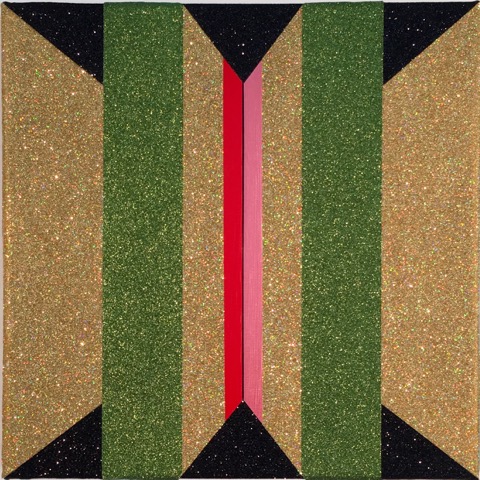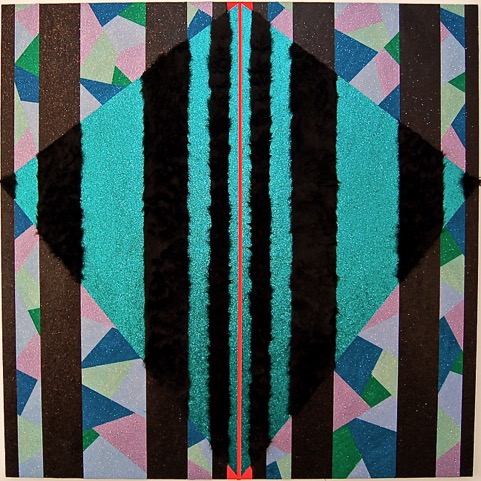 Biography
Kelly Brumfield-Woods began her art career in Venice in the mid-1980's, when, after a Venice Art Walk, she sent cards to the participating artists, offering her services as a studio assistant while she completed transfer courses at Santa Monica College. By the time she was accepted to Otis, she was running a full-time studio assistant business, working closely with artists such as Billy Al Bengston, Charles Christopher Hill, Frank Lloyd, Mary Corse and a handful of others, and she made a decision to continue working rather than return to academia. Kelly's work was recently in "Shimmer" at Jamie Brooks Fine Art in Costa Mesa and in the Open Show at Los Angeles Art Association, curated by Leslie Jones of LACMA.
Statement
I am interested in visual perception, pattern, space, volume and light and this is what I explore in my paintings. A combination of art movements—Light and Space, Finish Fetish, Op Art, and Hard-Edge Geometric Abstraction—are transported from their place in art history and contemporized with a material that is generally associated with lowbrow craft—glitter, which is hand-mixed to my liking and will always throw a light shift as a viewer moves around a piece and often a color shift, too.

The concept of time comes into play. The physical time I spend on a piece, where I have to slow down and accept that there are no shortcuts and there is no rushing (versus life outside the studio, which is very different), and the physical time the viewer spends with a piece. The viewer has choices, from just a glance to the lengthier engagement of moving around a piece (to experience a color/light shift), or the lengthiest engagement which requires staring at one point for at least 30 seconds (to experience the afterimage effect).

My work in the studio is rigorous and precise but once complete and on a wall, I hope the viewer will spend time to engage and find the joy in the engagement time and time again.
Learn more about Kelly's work at www.kellybrumfieldwoods.com
Follow the artist on Instagram @kellybrumfieldwoods
Bibliography:
Interview with the artist published in
SLAG Magazine, Volume 2, Issue No. 4